Acupuncture Treatments Champlin, MN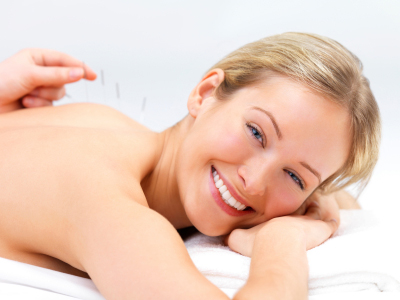 Balance within the body can be essential to good health and Acupuncture is about achieving balance of the body's energy; from top to bottom, front to back, left to right, and all around. There are twelve main meridians, also known as Qi channels, represented in the body by twelve important organs. If there is corruption in these meridians, or energy flows, the body may have complications and problems, which will produce pain. At Achieve Health, in Champlin, MN we can address many conditions, pains and injuries successfully with acupuncture treatments.
What is Acupuncture?
Energy is not only all around us but also within us and acupuncture is an alternative health care treatment that focuses on that energy and the balance of it. The main tools used by acupuncturists are fine needles. These needles are no more than a couple strands of hair thick and are inserted on the surface of your body, which means little to no pain is felt. These slender needles are placed in precise areas along the body that line up with the flow of energy, also known as meridians. Doing so will allow increased blood flow, trigger your body's natural pain relieving capabilities and successfully re-balance the body as a whole.
Twelve Main Meridians:
Lungs
Large Intestine
Stomach
Spleen
Heart
Small Intestine
Bladder
Kidney
Pericardium
San Jiao
Gall Bladder
Liver
Acupuncture Medical Treatments
Acupuncture treatment has been around for over 4,000 years, originally used by the Chinese to cure a multitude of ailments in the body. Though it has evolved quite a bit from its earlier days, the principals of this alternative treatment remain unchanged. And the number of people to benefit from it is growing. Acupuncture treatment is now believed to effectively treat over 25 medical conditions.
What Can Acupuncture Treat?
Chronic Pain
Common Sicknesses (Colds, Flus, etc.)
Stiff Muscles
Headaches
Digestive Distresses
Fertility Issues
Menstrual Cramps
Menopause
Psychological Disorders (Anxiety, Depression, Insomnia, Stress)
Allergies
Obesity
Nausea Relief
Long-term Health Conditions
Pregnancy/Labor Pains
Negative Habits or Additions
Certified Acupuncturists Champlin MN
Our certified acupuncturists have experience in treating a multitude of conditions, even more than what's listed above. Acupuncture treatment is a safe and effective way to relieve the cause of your pain, without invasive surgery or medications. Be sure to do your research when choosing your doctor and what recovery path to take, many times traditional medication and surgery comes with more risks than rewards and only relies on one solution; whereas alternative medical treatments encourage a collaborative approach, which is designed for more far-reaching benefits and focuses on your body as a whole unit.
Natural Pain Relief with Acupuncture
At Achieve Health we understand the practice of Acupuncture. We offer acupuncture therapies that will achieve balance throughout your body, which can correct many problems. With these problems corrected, pain can be eliminated. The needle is one of the means to correct problems with Acupuncture, but all of our means are natural, as well as surgery and drug free. Contact our Champlin Chiropractic clinic today at info@champlinchiropractic.com or by phone at 763-323-3456.