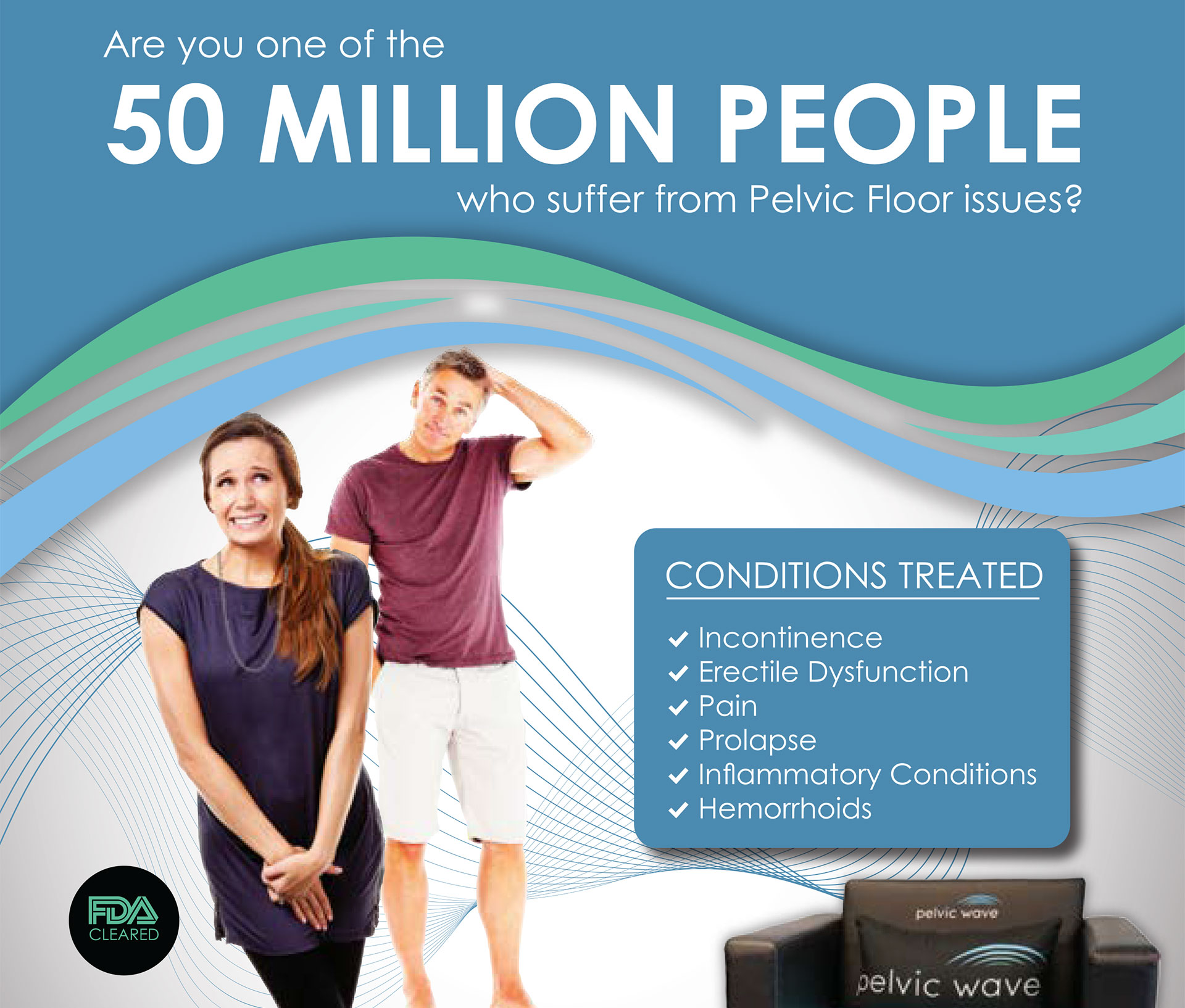 Pelvic Floor Therapy in MN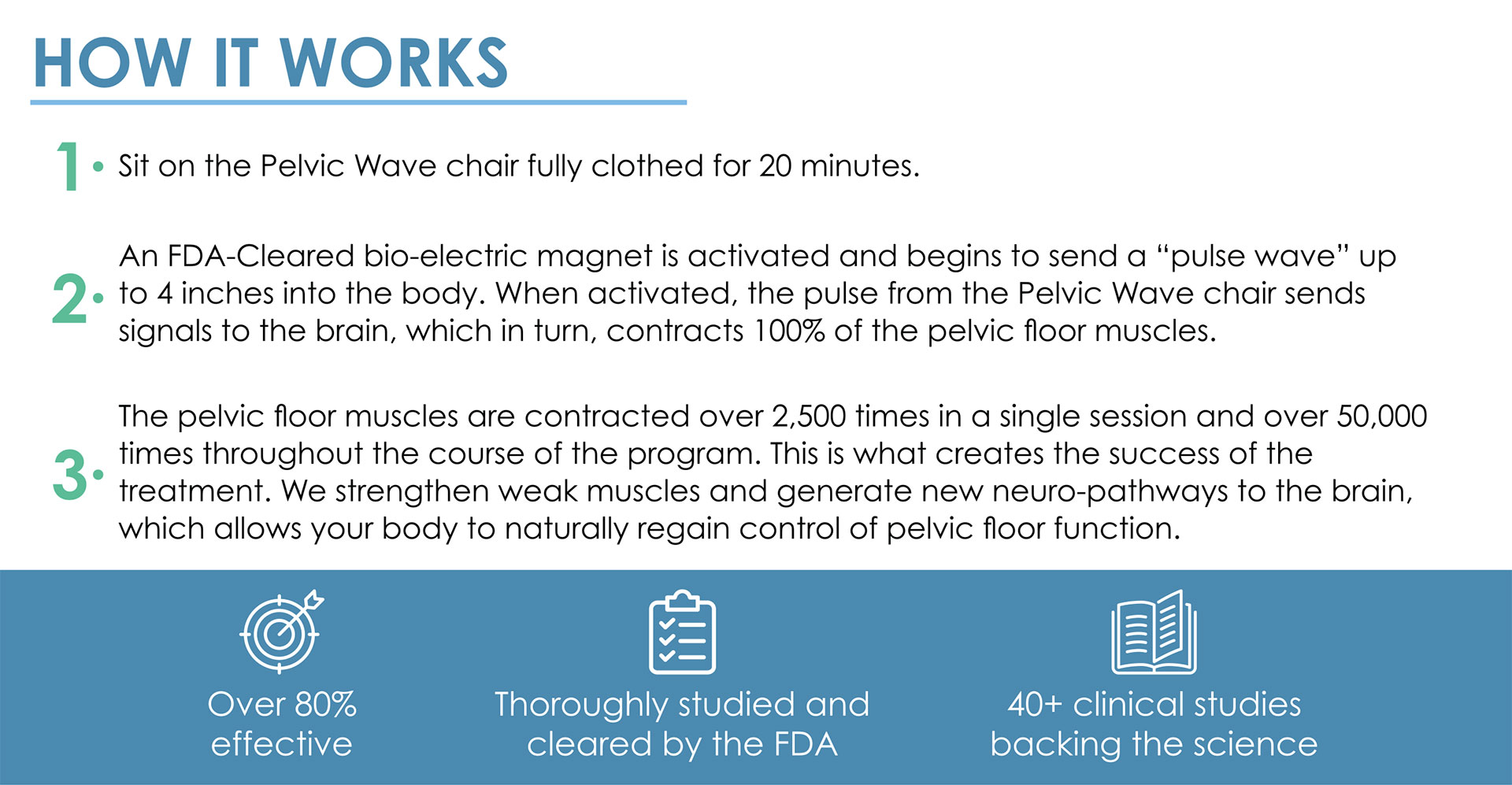 Pelvic Wave Non-Surgical Non-Invasive Treatment
Pelvic Wave is the world's most effective non-surgical, non-invasive treatment to manage Pelvic Floor issues.
Pelvic Wave is cleared by the FDA, has over 40 clinical studies backing the science, and is more that 80% effective.
If you are suffering from pelvic floor issues, consider Achieve Health for Pelvic Wave bio-electric magnetic therapy.