Chiropractic Care Champlin, MN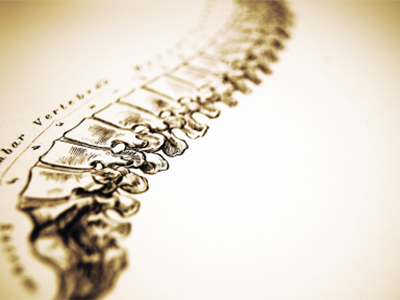 Chiropractic is more than just doctors relieving pain. Think of a chiropractor for your spine as you would a dentist for your teeth, or even an oil change for your vehicle… Doctors of Chiropractic do more than just treat pain; we also prevent disorders and occurrences to preserve your health. Chiropractic care is about taking pressure off nerves, adjusting the spine for proper alignment, improving range of motion, decreasing the wear and tear our bodies take, and evening out the wear and tear our spine receives. Achieve Chiropractic in Champlin, MN wants to help people prevent painful conditions; preventative care is often more physically effective and cost effective than post-injury treatment. This is just one of the reasons chiropractic care is now becoming an Insurance Accepted healthcare treatment method.
Manual Chiropractic Adjustments
At Achieve Heath our Chiropractors have several different therapies, and realize each patient is not like the other. The most common therapy is the manual, hands on chiropractic approach. This approach is the normal spinal adjustment approach many people think of when they hear the word 'Chiropractor'. This type of adjustment can be used for every part of the body, from ankle to wrist, hips to neck and anywhere else because your musculoskeletal system is found within your entire body and chiropractor care focuses on the structure and function of that system. For some people, this is the therapy their body reacts to best, in means of better health.
KST (Koren Specific Technique) Adjustments
For some, the traditional manual adjustments may seem too intense. Our Chiropractors also have a lighter way of adjusting and treating patients called KST (Koren Specific Technique). It requires none of the techniques used in the hands on therapy, instead we use an electronic handheld device. The device provides proper adjustment gently and safely to the body. If individuals are sensitive to manual adjustments or for severe cases of injury, this process many times can be used.
Chiropractic Treatments for:
Arthritis
Auto Accident Injury
Back Pain
Fibromyalgia
Headaches
Neck Pain
Personal Injury
Sports Injury
Work Injury
Pregnancy Pain
Much More…
Effective Diagnosis and Treatment
The most critical aspect of treatment is diagnosis. If the underlining cause of your pain or condition isn't identified, treatment of your symptoms might never offer you relief. Our chiropractors have extensive education, experience and acknowledge that a proper diagnosis is necessary for any type of recovery. Every patient we see gets a full assessment in order to ensure the correct diagnosis, even if you have previously been diagnosed by another. This process can greatly minimize any chance that an underlining cause has been overlooked… two heads are always better than one.
Chiropractor in Champlin, MN
At Achieve Health, we personalize each treatment for the patient and their specific diagnosis. We understand no two people are alike, and that each treatment is different for each person. We use the therapy which will help you best, and sometimes both techniques can be used to achieve the overall goal of good health and body. Contact our Champlin Chiropractic clinic to learn more or to schedule an appointment at info@champlinchiropractic.com or by phone at 763-323-3456.