Nutrition Training Champlin, MN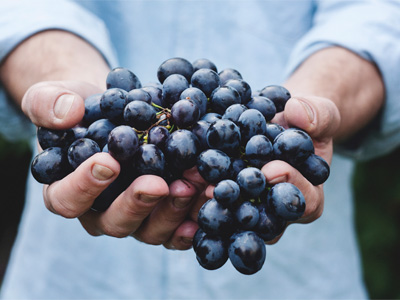 You are what you eat. Diet affects the body in many ways…do you ever notice you feel sluggish after a quick run to the local dollar menu? Or maybe you skipped lunch due to a pressing timeline but can't stay focused? All of these instances are the direct result of your diet. Diet is not defined as what you resist eating, instead it refers to what you actually consume. A person's diet impacts their entire body's function, from energy to metabolism, it can even impact your ability to fight disease. Eating too much or too little both poses health threats. But how is someone supposed to know exactly what to eat and how much to eat of it? Our trained nutritionists can help answer your questions and set a realistic approach that will allow your body complete nourishment and improved health. If you are located in Champlin, MN and would like to improve the way you feel, our nutrition experts can help create a nutrition regime that is easy and tasty to follow.
Balance Eating Behaviors
Our day starts with what we fuel ourselves with. If you go for a big greasy slab of what claims to be 'fresh off the grill' don't act surprised when you feel bloated for the rest of the day. But if you pay attention to what you put into your body, you'll notice that its quality, not quantity that fills you, keeps you satisfied for longer and balances food cravings. In our world now we eat for everything but hunger…bored eating, stress eating, tired eating, emotional eating, etc. Where does it end? Though that question may be a bit rhetorical, we unfortunately know where it leads….
Neglect your Diet, Neglect your Health
Obesity is all around us. According to the Centers for Disease Control and Prevention (CDC) 78.6 million Americans are obese, more than one-third of the U.S. population. Obesity and related health conditions are some of the leading causes of death, the worst part about this is that these deaths, which cost over $147 billion dollars in previous years, are preventable. Forget about digging our own graves, we're eating our way there.
Obesity Linked Health Conditions:
Diabetes
Heart Disease
High Blood Pressure
Breathing Problems
Some Cancers
Gallbladder Disease
Gallstones
Supplements Simplify a Balanced Diet
Nutrition needs differ with every height, weight, gender, age, whether your pregnant, nursing, diabetic, or in the prime condition of your life. It's important to get a nutritional assessment to determine your body's exact needs. Achieve Health believes that supplements are great for filling in the nutrition gaps, where solid food falls short. Long term vitamin and mineral deficiencies can lead to chronic health conditions but our nutritional evaluation can help catch these cracks and fill them with exactly what is needed.
Customized & Healthy Balanced Diet
Achieve Health Chiropractic, can help specify a nutrition regime that is the most beneficial to every individual's needs. We belief, with the help of supplements, keeping a balanced diet is a much easier task. Let Achieve Health Chiropractic help you design a plan of your own. Using supplements can also help with Detoxifying, Sleep Problems, Calcium, Bone Growth and many more.
Contact Achieve Health for an appointment regarding improving your health through nutrition at info@champlinchiropractic.com or calling at 763-323-3456.