The Practice Of Chiropractic Care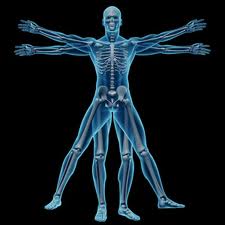 Chiropractic has always presented itself as a natural and conservative source of health care, offering an alternative in some cases to the medical domain of prescribing medication and performing operations. Thus, chiropractors make no use of drugs or surgery.
Chiropractic Cares soul interest is in the relationship between impaired position/movement of spinal vertebrae and the nerve system, and the effect of this on health. In fact, the normal movement and position of all bones/joints and the appropriate tone and texture of all the connective tissues in the body directly affect well-being and performance.
Chiropractic patients come in all shapes, sizes and ages. Using the appropriate techniques, conditioned athletes as well as weekend athletes, sedentary office workers as well as manual laborers, old and young alike may be helped.
What type of education do chiropractic doctors receive?
Doctors of Chiropractic are well-educated. Chiropractic education and medical education are similar in many respects and different in others because chiropractors are not interested in prescribing drugs or performing surgery, we want to help you avoid that, and medical doctors do not correct vertebral subluxations – few even understand what they are and how they can damage your health and vitality. After graduating with a Doctor of Chiropractic (D.C.) Degree, each candidate passes the demanding four part National Board Examinations. Then, doctors apply to a governmental or professional licensing board and pass a still more difficult test before being granted the privilege to practice. A chiropractor's education, however, never ends. Most doctors complete regular postgraduate instruction for license renewal and to stay current on the latest research and adjustment techniques.
Healthy Living
The benefits of chiropractic you can look forward to are many: effective pain relief, restored freedom of movement, correction of the underlying problem, return to work and recreational activities, enhanced athletic performance, prevention of spinal decay, and improved overall health.
You're never too young or too old to improve your health. Whatever your age, the habits you adopt now can affect your bone health for the rest of your life. For more information, speak to your Minnesota Chiropractor.