Summer Sports-Related Injuries
School vacation and summer weather entice us to enjoy the great outdoors. This is good for our health in many ways. Respiratory viral illnesses that thrive on close indoor contact become less of a problem. Sun exposure enhances the skin's production of active vitamin D for better bone health. Also, recreational activities improve our mental and physical health through exercise.
This is not an attempt to discourage pursuit of outdoor fun. But now is an important time of the year to start thinking about the seasonal hazards of summertime and make a plan to enjoy the season in good health. One example of how an ounce of prevention is worth a pound of cure is water safety.
Biking
The freedom of riding a bike can't be beat, but following a few safety tips and obeying the rules of the road can help you stay safe. 
Always wear a properly fitted helmet. Over 85% of head injuries can be prevented by wearing a helmet.
Keep your bicycle in good working condition.
Boating
Before you set off in your boat this summer, remember these important safety tips:
Have life jackets for everyone on board!  Children under 12 years old must wear a life jacket on any boat.  Children under 16 must wear a life jack on a sailboat.
If the kids go out for a paddle they should always stay within eyesight of an adult.
Never drink and drive a boat.
Inline Skating (i.e. roller-blading)
Wear a helmet.
Use wrist and elbow guards to avoid fractures in the wrist and elbows.
Don't go far until you know how to stop (safely)!
Note: Roller shoes are just like roller blades and require the same kind of safety gear.
Jet Skiing
Riding the waves is fun and exhilarating!  Stay safe and have fun.  Follow these tips:
You must be 16 or older to operate a Personal Watercraft.
The rules that apply to boats also apply to jet skis.  Wear your life jacket, use the buddy system, and ride only during the daylight hours.
Scooters and Skateboards
Helmets, wrist, elbow, and knee protectors need to be worn to prevent fractures.  Remember – the skateboard pros all wear helmets!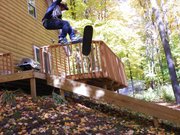 Also, wear shoes and stay out of traffic!
For more information on water safety and swimming, visit the following links:
Water Safety Tips – (National Safety Council)
Inline Skating Safety – National Safety Council
Skateboarding Safety Tips – National Safety Council
Water#mce_temp_url#‐Related Injury Prevention
The sports chiropractor can enhance an athlete's recovery from injury and prevent future injury. In the competitive sports world, these athletes realize that if spinal or extremity problems exist, their performance will be compromised. The goal for each patient is to get him/her in peak performance to produce a winning result.
Professional, amateur and weekend athletes seek out Sports Chiropractors for many reasons:
Quicker recovery after training/games
Prevention of injury
Peak performance
Better balance
If you have experienced an injury give your Minnesota Chiropractic a call. They can help with current injuries and also prevent any injuries.